Item Added to Bag!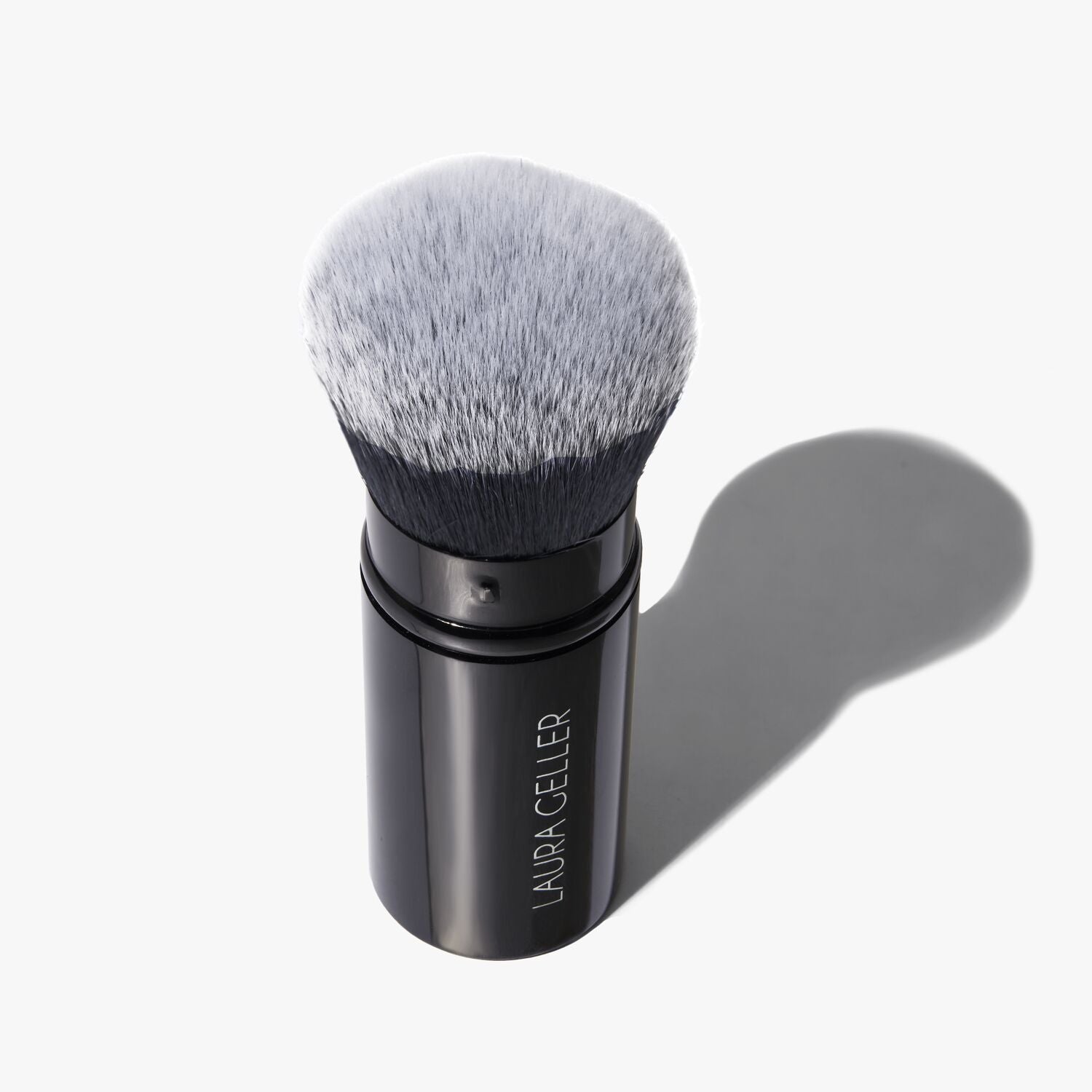 Retractable Airbrush Kabuki Brush
$22.00
Item Added to Bag!
Retractable Airbrush Kabuki Brush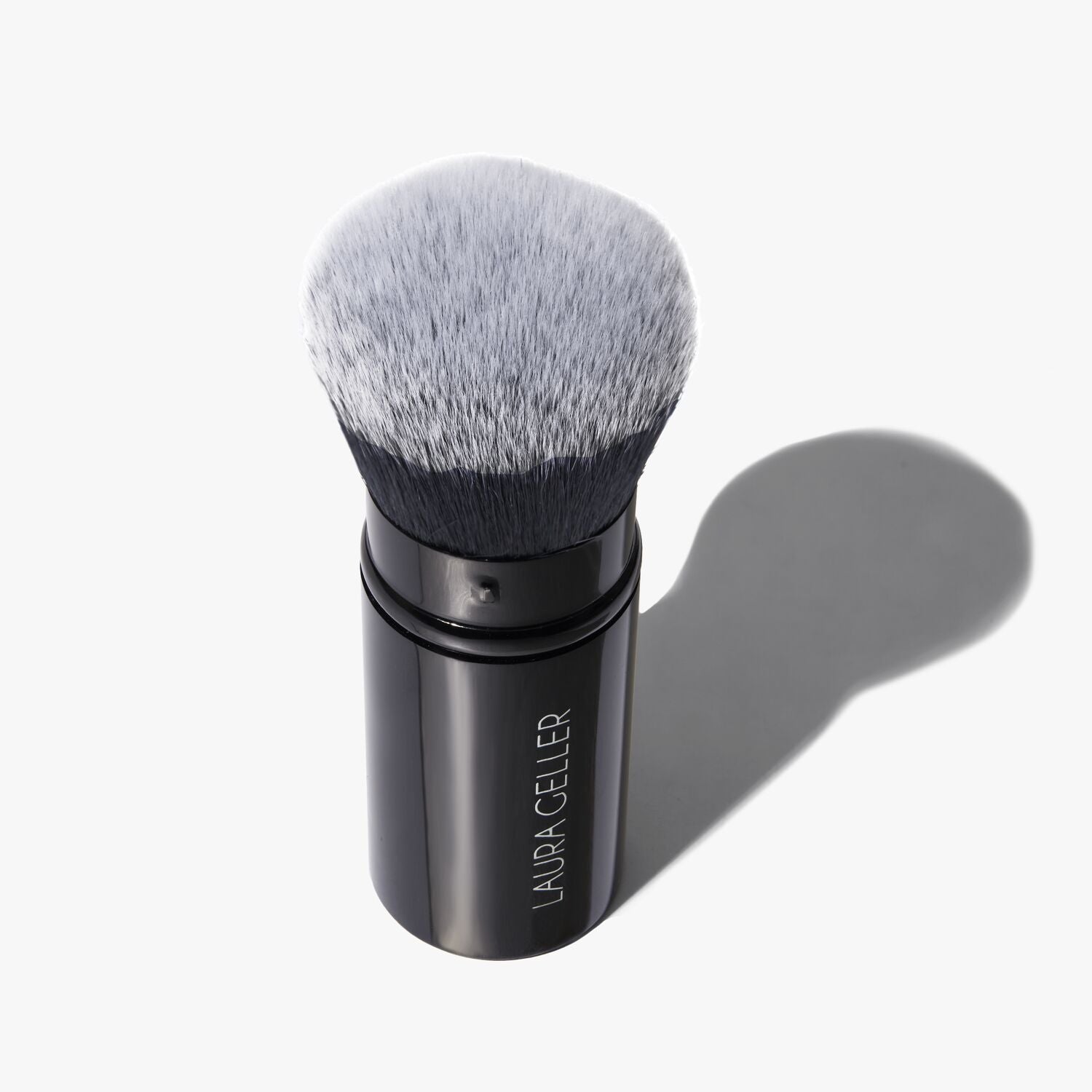 Works Flawlessly With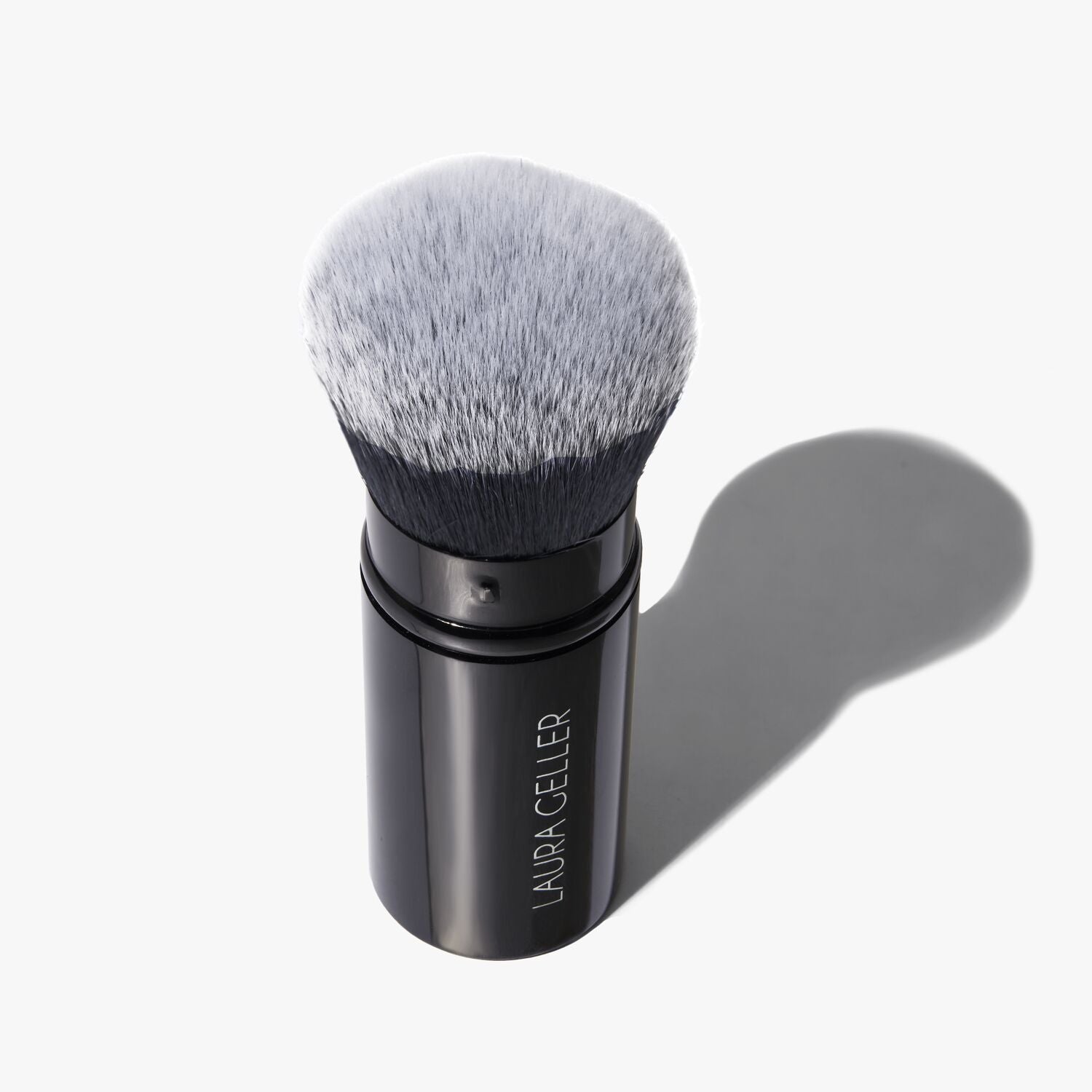 Retractable Airbrush Kabuki Brush

On-The-Go

Building

Powders
Never Sheds
Vegan
Full Coverage
High Bristle Count
Cruelty-Free
Easy-To-Use
We use strictly vegan synthetic bristles in our professional-grade makeup brushes. Each is designed to feel soft and smooth on the face.
Our Airbrush Kabuki Brush can be used with your favorite cream, liquid or powder formulas as well as any of the products in our innovative Baked family.
Once you remove the cap, you will find the brush includes an integrated sleeve cover, which can be pulled fully up to hide the bristles, or fully down to release them. To densify the bristles and create fuller coverage, pull the sleeve almost all the way up so that some of the bristles are still showing.
Our experts recommend using your Airbrush Kabuki Brush to apply powder formulas, such as Laura Geller's Baked products. The dense bristles and domed shape give you a clean, even finish.
The Angled Kabuki Brush can be used to apply both powders and creams. The angled shape is perfect for precise application of blush & bronzers to contour as well.
To clean your brushes, first wet the bristles with lukewarm water. Next, place a drop of your cleanser of choice into the palm of your clean hand. Gently massage the tips of the bristles in your palm. Rinse the bristles thoroughly. Finally, squeeze out the excess moisture with a clean towel.
We want you to try your Laura Geller products and fall in love with them. If you're not happy with your purchase, send it back within 30 days for a full refund or exchange. We'll cover the return shipping cost.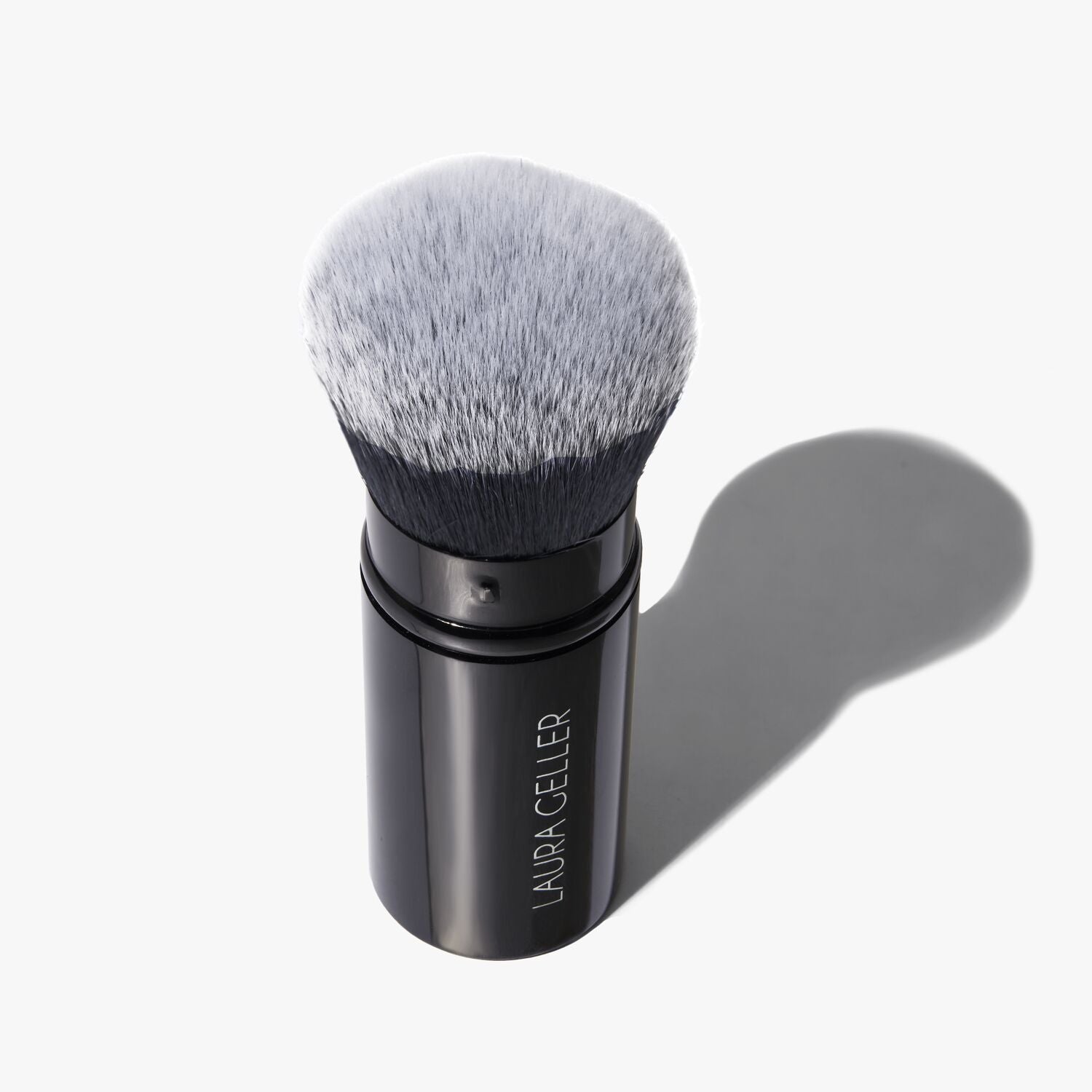 See Details
Perfect your canvas on-the-go with this travel-friendly kabuki brush, featuring densely packed bristles to perfectly buff and blend for flawless coverage.
Dermatologist Recommendation:
"Your brushes harbor leftover makeup, bacteria and oils. This can cause breakouts, infections and or irritations, especially around the delicate eye area. Change out your brushes every three weeks or clean every two weeks by swishing them in warm water and shampoo, rinse and let dry"  
~Dr. Howard Sobel, Founder of SOBEL SKIN Dermatologist and Dermatologic Surgeon at Lenox Hill Hospital
How to Apply
Swirl or dip the brush into powder and gently tap off any excess. Apply to skin using sweeping, circular motions. For fuller coverage, apply using a patting motion.